Oscar Winners 2022 | POPSUGAR Entertainment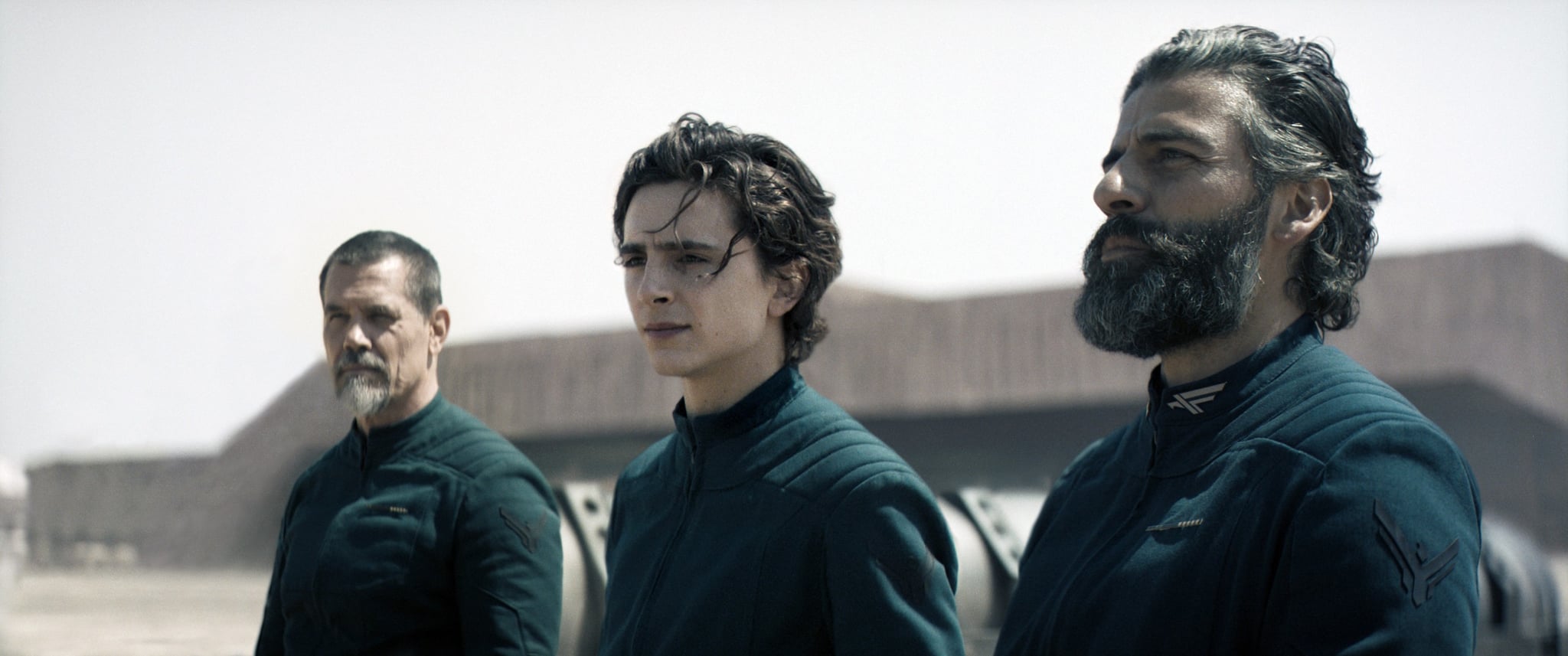 The 2022 Oscar winners have been revealed! A whopping 276 films were eligible to be voted on by members of the Academy of Motion Picture Arts and Sciences, but only 120 entries made the final cut across 23 categories. "Dune" cleaned up six wins for best sound, best original score, best production design, best film editing, best cinematography, and best visual effects. Will Smith took home to award for best actor in a leading role, and Ariana DeBose won for best actress in a supporting role for "West Side Story" — making history as the first Afro-Latina to win an acting Oscar.
Despite its 12 nominations, "The Power of the Dog" only snagged an award for best directing. "Belfast," which tied with "West Side Story" for seven nods, only won for best original screenplay. But overall, Netflix was this year's powerhouse, racking up 27 total nominations.
Though there were a lot of great wins for films like "CODA," the Oscars still missed the mark on a few excellent films and performances this year. Jennifer Hudson was snubbed for her performance in "Respect," Leonardo DiCaprio didn't recieve a nomination for his role in "Don't Look Up," "The Harder They Fall" continued to get ignored this awards season, and Lady Gaga did not receive a nomination for "House of Gucci."
Keep reading for the complete list of winners.
BEST ACTOR IN A SUPPORTING ROLE
Troy Kotsur, "CODA"
BEST ACTRESS IN A SUPPORTING ROLE
Ariana DeBose, "West Side Story"
BEST ANIMATED SHORT FILM
"The Windshield Wiper"
BEST COSTUME DESIGN
"Cruella," Jenny Deavan
BEST LIVE ACTION SHORT FILM
"The Long Goodbye"
BEST ORIGINAL SCORE
"Dune," Hans Zimmer
BEST SOUND
"Dune," Mac Ruth, Mark Mangini, Theo Green, Doug Hemphill and Ron Bartlett
BEST ADAPTED SCREENPLAY
"CODA," Sian Heder
BEST ORIGINAL SCREENPLAY
"Belfast," Kenneth Branagh
BEST ACTOR IN A LEADING ROLE
Will Smith, "King Richard"
BEST ACTRESS IN A LEADING ROLE
Jessica Chastain, "The Eyes of Tammy Faye"
BEST ANIMATED FEATURE FILM
"Encanto"
BEST PICTURE
"CODA"
BEST CINEMATOGRAPHY
"Dune," Greig Fraser
BEST DIRECTING
Jane Campion, "The Power of the Dog"
BEST DOCUMENTARY FEATURE
"Summer of Soul"
BEST DOCUMENTARY SHORT SUBJECT
"The Queen of Basketball"
BEST FILM EDITING
"Dune," Joe Walker
BEST INTERNATIONAL FEATURE FILM
"Drive My Car" (Japan)
BEST MAKEUP AND HAIRSTYLING
"The Eyes of Tammy Faye"
BEST ORIGINAL SONG
"No Time to Die" by Billie Eilish and Finneas O'Connell, "No Time to Die"
BEST PRODUCTION DESIGN
"Dune," Zsuzsanna Sipos and Patrice Vermette
BEST VISUAL EFFECTS
"Dune"